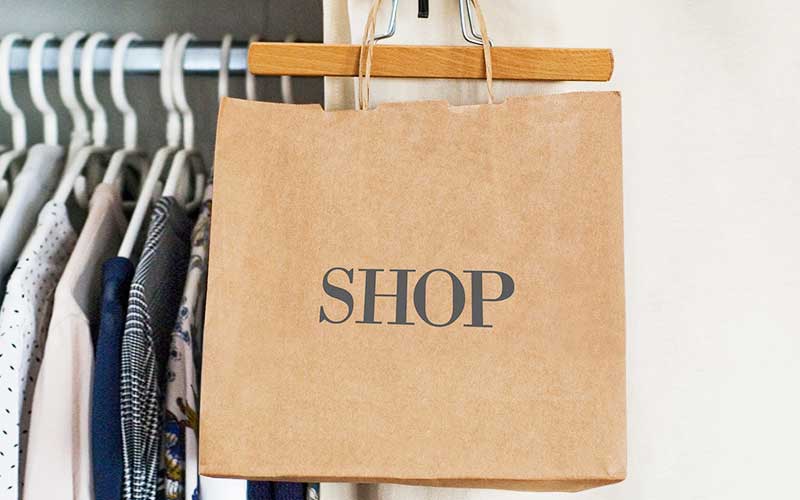 Clothing is an integral part of an individual's everyday life. Cloth has evolved from an object designed to cover humans nudity or as purely anarticle for good appearance to an instrument to display one's cultural stances and solidarity amongst friends and families. Through clothing, individuals can establish their sense of self as well as their place in society.
Breaking up one's daily routine to visit the mall for a fashion item purchase can be tiring. The long stretch of daily activities people is confronted with makes sparing time increasingly difficult. Individuals are sometimes faced with no other option than to purchase that dream wears from online shops and websites. To make the right selection, individuals increasingly visit online shops reviews to ascertain the sellers' credibility.
Fashion is vivid but as well as dynamic with new trends and styles emerging on a daily. What seems to be pleasing to an individual today could out-rightly become less intriguing the next day. The ease of purchase facilitated by online shopping does not seem to alienate the selection problems. It's noticed that individuals appreciate a product on display, but when delivered, the interest is already lost. That accounts for the rise in the number of returned products that firms begin to notice.
To prevent indiscriminate product's returns, online shops, therefore, creates guidelines on instances when returned products can be acceptable and when not. Consumers' awareness of the introduction of these policies has led to an increased cynicism towards online stores, which has affected where customers choose to buy from. An increased debate for frequent shoppers is how easy it will be to return a fashion product when purchased via an online store. The following are a few details about the company's online returns that consumers need to be aware of.
Consumer Contracts Regulations
When one buys a good from an online store, there's also an additional right to return them if one pleases. That is because one's decision may be based on a brief description or a photograph shared by the seller which one may in the end not be quite what one was expecting. The Consumer Contracts Regulations allows one to return an item if one has a change of mind.
Online Returns Timelines
Every buyer has the right to cancel a purchase at any time from the moment one places an online order, and up to 14 days from the expected date to receive the goods. That is sometimes described to as a cooling-off period. One is obligated to notify the retailer of the wish to cancel one's order within this period. Different stores can have varying time for the return or cancellation of a processed order; therefore, one has to note the stores' variances.
Returns Periods
Many online retailers have varying dates that specify the duration of a cancellation period even further. One has to be sure of this policy by carefully reading the terms and conditions as one could either have a shorter or longer time to return the unwanted items.
Exemptions to Online Returns
Reading and understanding a company's conditions for return is very necessary. There are some circumstances where online stores won't uphold the Consumers right to return a product. These include the return of perishable items, DVDs and software if one has broken the seal on the wrapping and tailor-made or personalized items. It also includes goods with a seal for health protection and hygiene reasons that one has broken. Items that have been mixed inseparably with other goods after delivery are also not returnable. Returning fashion products bought via online channels do not need to difficult, and buyers need not worry even when planning on making a purchase. Although return policies vary between brands and product type, one can visit Abbott Lyon jewellery reviews to have insights on conditions applicable to jewellery return.